Environments for Humans brings together some of the Web's most notable experts in and for an all-new, three-day online conference, the CSS Summit 2014! Bring the experts to your desktop July 15-July 17, 2014 from 9AM to 4PM (CT).
Don't miss this great event and purchase your tickets now!
Day 1 \\ July 15, 2014 \\ 9AM to 4PM CT
(Schedule subject to change)
Day 2 \\ July 16, 2014 \\ 9AM to 4PM CT
(Schedule subject to change)
Day 3 \\ July 17, 2014 \\ 9AM to 4PM CT
(Schedule subject to change)
Featuring
speakers from:
About the CSS Summit 2014
Whether it's the implementation of the new techniques available in CSS3, mobile concerns, pre-processor workflows or the ever-growing list of available fonts and how to use them, Web designers and developers will get up-to-speed with the help of these internationally recognized speakers and educators.
Why attend the online conference?
Attending a conference online means no travel hassle!
Bring the experts live to your desktop!
Time spent on the road is better spent instead in the office or with family, friends!
Sessions are developed to dive deeper into the material!
Ask questions directly to the speakers!
Can't make it the day of the conference? Watch the recordings whenever you want!
Free Recordings
Can't make it the day of the conference? Recordings are part of registration, so you can watch the recordings whenever you want!
Within five business days after the event, we will send you information on how to view recorded sessions.
Testimonials from
Attendees
This conference was a load of fun. I loved the instant feedback from the speakers and the atmosphere.

John-David Dalton
Web Application Developer
& Web Performance Summit Attendee
I love these online conferences. It's convenient and you can still learn a lot from the comfort of your home or at work.
An absolutely fantastic event. Well done—will definitely be back for more!

Russ Weakley
Chair of Web Standards Group
& CSS Summit Attendee
I can honestly say I've learned more attending E4H's virtual summits than I've learned attending real life conferences.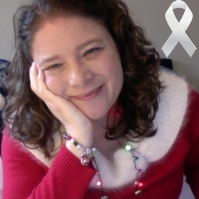 Glenda Sims
Senior Accessibility Consultant at Deque Systems, Inc
& Accessibility Summit Attendee
Next Event →
After this event, join us for our Content Strategy Summit 2014, the 3rd annual online, live content strategy conference.
Buy Tickets
HOW IT WORKS
Once you are registered, you will receive a follow-up email to confirm your reservation. Later on, as the event draws near, you will receive a more detailed message, with the full schedule and other helpful information to help you take full advantage of your conference-going experience and plan your day.
On the day of the conference, you will receive an email invitation about 45 minutes before everything starts. Click on the enclosed link to sign in and enter the virtual meeting space. Once you are signed in, you'll be able to see and hear the presentations as they happen, ask questions as needed and chat with the other attendees if you like!
Technical Specifications: to attend The Summit, you will need a modern web browser and a recent version of the Adobe Flash Player. Follow this link to run our system diagnostic (opens in a new window). It will let you know right away which plug-ins, if any, you will need to update before the event.
Still have questions? Drop us a line or contact us at e4h@heatvision.com if there's anything else you'd like to know.